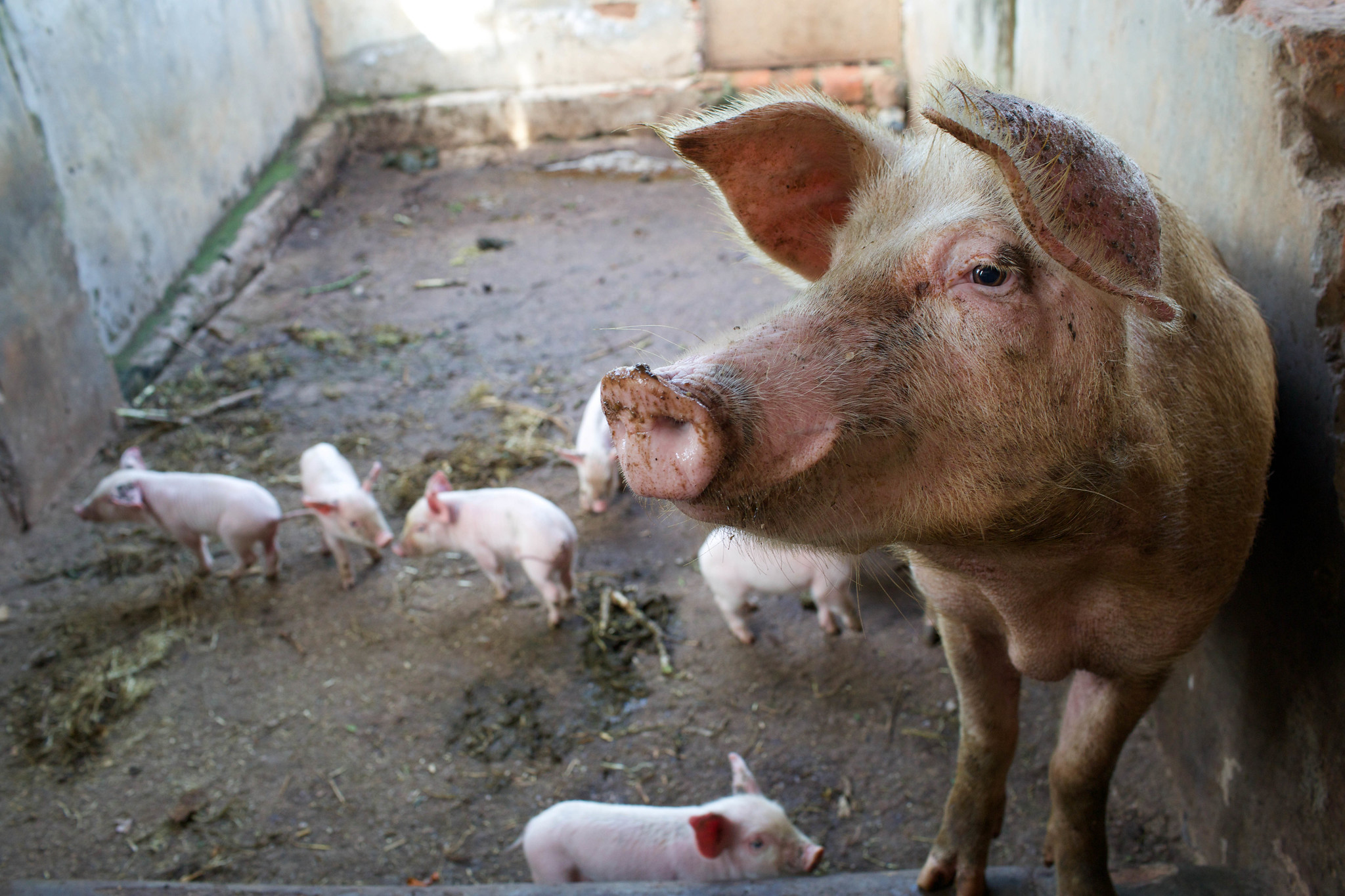 Written by Ekta Patel
World Antimicrobial Awareness Week (WAAW) which is commemorated annually between 18-24 November aims to increase awareness of antimicrobial resistance (AMR) and sounds the alarm for the public and private sectors to take the necessary steps and investments to mitigate risks associated with AMR.  
A virtual event organized a  day before WAAW 2020 by the Livestock Antimicrobial Partnership (LAMP)-network hosted by the Swedish University of Agricultural Sciences (SLU), was attended by nearly 250 participants, and included distinguished speakers from the World Bank, International Livestock Research Institute (ILRI) and World Organisation for Animal Health (OIE), Food Agriculture Organization of the United Nations (FAO), SLU and Vétérinaires Sans Frontières International.
Antimicrobials are used to treat infections and are an asset to human and animal health and calls for prudent use to maintain its efficacy. Globally, only 50% of antibiotics are being used correctly and if left unchecked, the World Bank projects that the AMR crisis could negatively impact global Gross Domestic Product (GDP) with reduction as large as the one provoked by the 2008 global financial crisis. However, those in low and middle-income countries would be most affected and driving more people into poverty.  
Franck Berthe, senior livestock specialist in the agriculture and food global practice of the World Bank took an economic route to addressing AMR and says, 'I believe that AMR needs to be reframed as a global development problem. A diverse set of actions across multiple sectors—such as increasing access to clean water and sanitation, building resilient food systems and educating younger generations on AMR—will be critical to curbing the rise of AMR.'
He adds, countries can use available financing more astutely by being more conscious of how their investments in various sectors can curb AMR. Not only do "AMR-sensitive" investments have the potential to reap high returns, but in the context of scarce resources for development activities, they are particularly effective. 
Arshnee Moodley, team leader for the CGIAR AMR Hub pointed out that, 'knowledge, attitude and practice surveys amongst prescribers in low- and middle-income countries such as agrovets, suggest that knowledge around AMR is adequate, but despite this, inappropriate prescribing is still high'. Country regulations state that individuals working at agrovets must have some form of a formal animal health training, but this is not the case. She added, 'while improving animal health knowledge amongst farmers should be improved, access to affordable veterinary services also needs to be improved with a focus on rational use of antimicrobials.'
Ulf Magnusson, professor of animal reproduction at the department of clinical sciences at SLU and moderator of this event said, 'The conditions to fight AMR in LMICs are in many ways different from high income countries. This is often overlooked. Therefore, this seminar aimed to identify drivers and incentives complementary to regulatory means for refining antimicrobial use in LMICs.  One such incentive is of course economic gains, but a challenge is to convince the individual farmer about this. Therefore, a focus in 2021 is on developing insights on how to change behavior based on economic rationale.'
Watch the full seminar video here: https://youtu.be/pyY6B-VSQx0